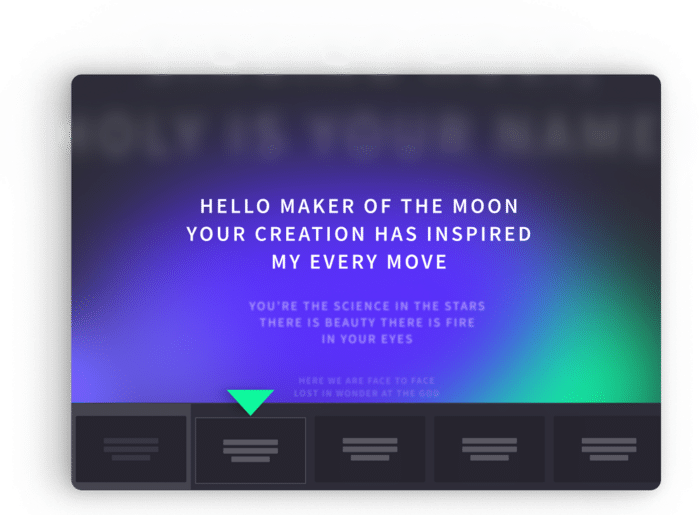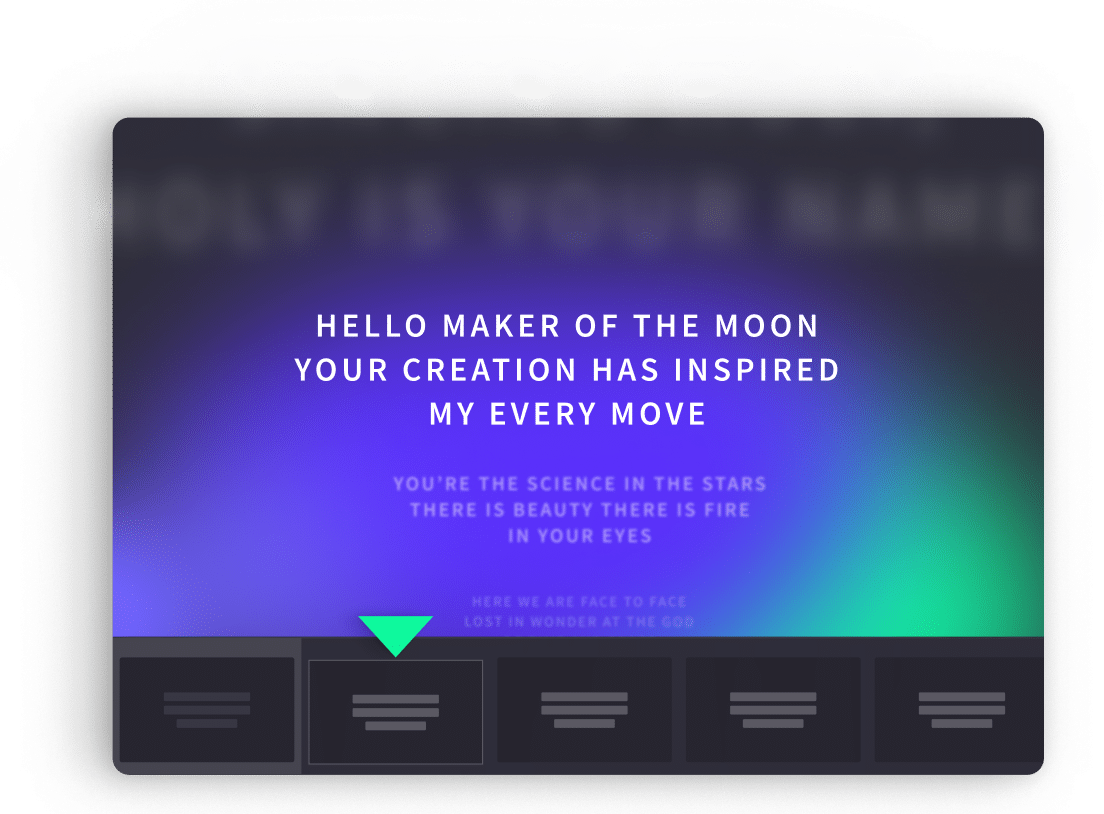 More Church-Focused Features Than Ever
You asked, we listened. Proclaim's latest features make high-tech presentations more accessible, and even easier to run. Learn more about what's new.
Lyric Scrolling
Give your worship slides modern flair with lyrics that scroll along to the song your worship team is leading.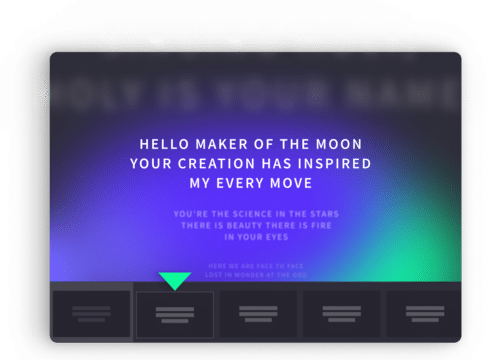 In-app team management
Invite new members and create ministry-specific teams that get their own collections of slides, media, and more—at no extra charge.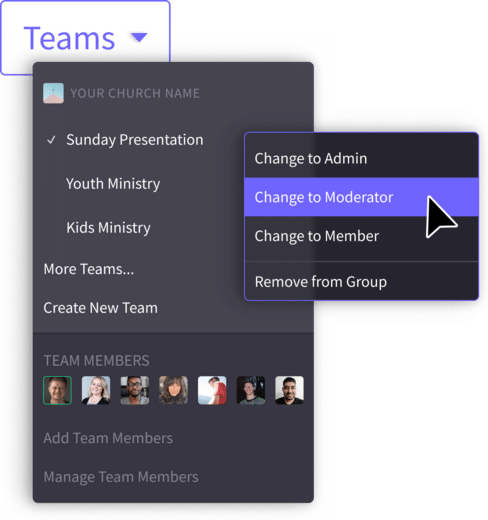 Next verse button
Pastor going beyond the Scripture you've got slides for? Hit the Next Verse button to keep up without scrambling or distracting the church.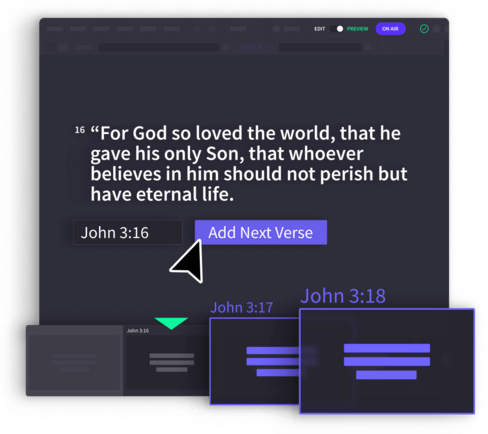 Recent media
Get quick access to recently used media to match slide themes, bring back last week's bumper video, or even avoid repeating a slide you just used.