See What's Coming Up so No One's Left Behind
With Lyric Scrolling, you can see your songs seamlessly flow across your screen in a way you'll only find in Proclaim.
---
Get a New-School Look without Learning Something New
When you add a new song to Proclaim, select "Lyric Scrolling" from the transition options. See your slides transform to a look familiar to music streaming services, but brand-new to worship services. No need to become a slide animation expert—Proclaim does the heavy lifting for you.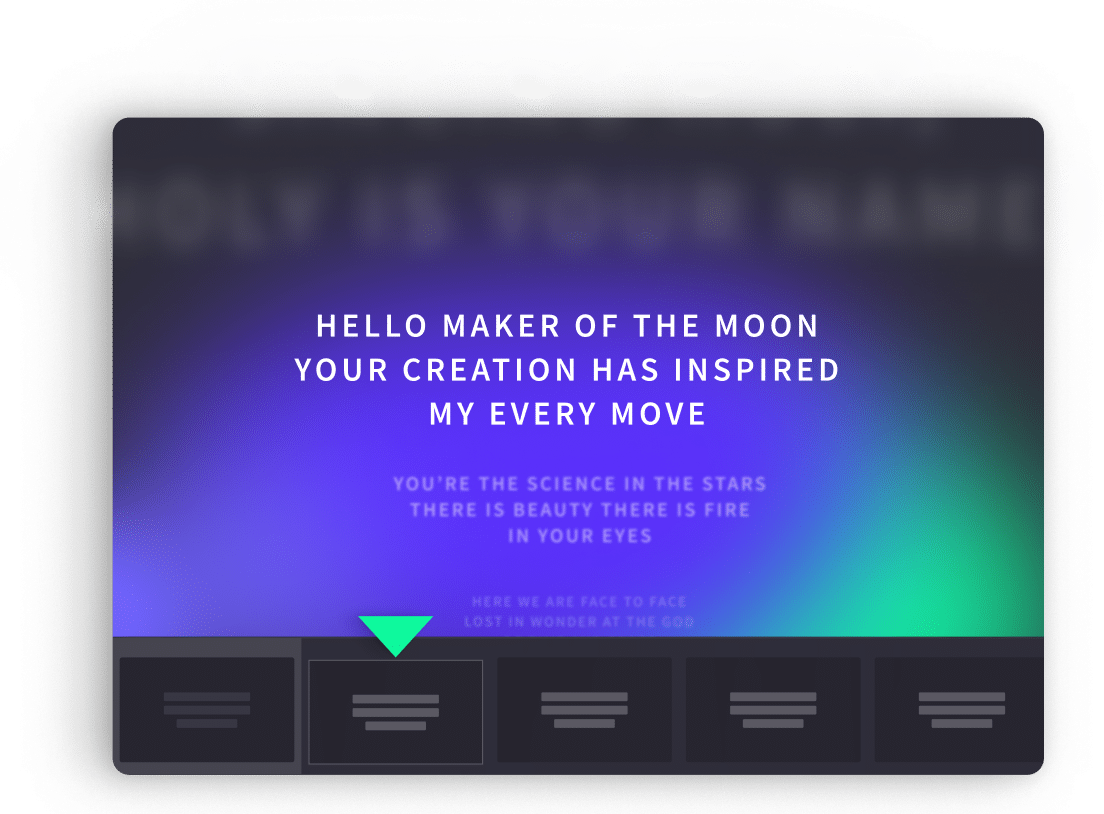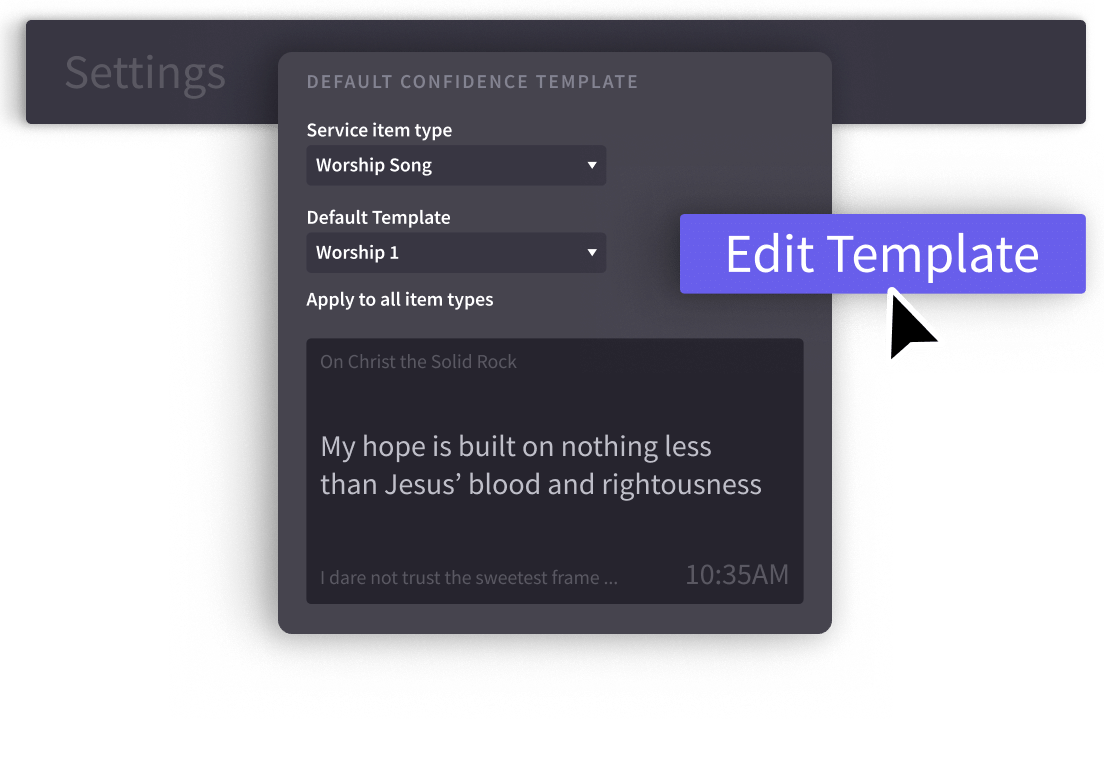 ---
Give Your Congregation a Confidence (Monitor) Boost
With Lyric Scrolling, they're never waiting on the next slide to remember how the next verse starts or thrown off by a bonus bridge—or three.

Start Your Free Trial to Use
Lyric Scrolling
Download Proclaim, then start the trial in the app.