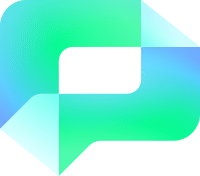 Church Presentation Software for Pastors
Capture Their Attention
with the Word
Presentation software that drives home every sermon point and puts Scripture in context

---
Presentation Software
Should Point to Scripture—
Not Distract from It
You want your sermon slides to underscore your message. But bad designs, technical snafus, and wandering attention spans threaten to distract your congregation.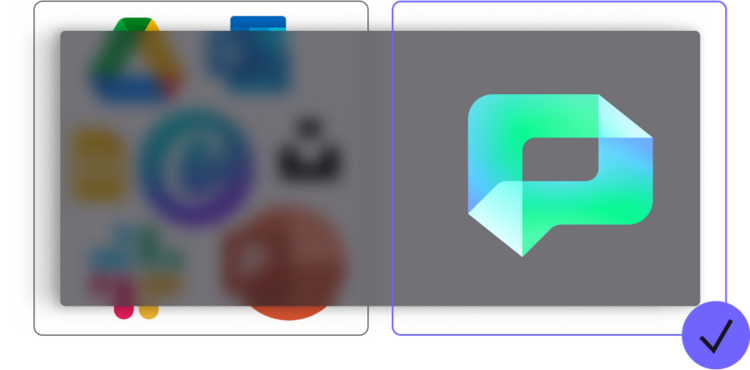 Keep Them Engaged
with Presentations That
Demand Attention
With Proclaim, your slides look great with practically zero effort, the on-screen Bible shows passages in context,
and you can even highlight or mark up important passages in real time!
Intuitive and Predictive
---
Sermon Slides That
Practically Make Themselves
An intuitive interface and smart features do the heavy lifting for you:
Preformatted slides. Just type the info into a text box, and Proclaim formats it instantly.
Auto-design. Choose smart media to auto-design a slide. No need to mess with background or font colors.
Bible on demand. Pull up Bible passages on the fly.
Learn more.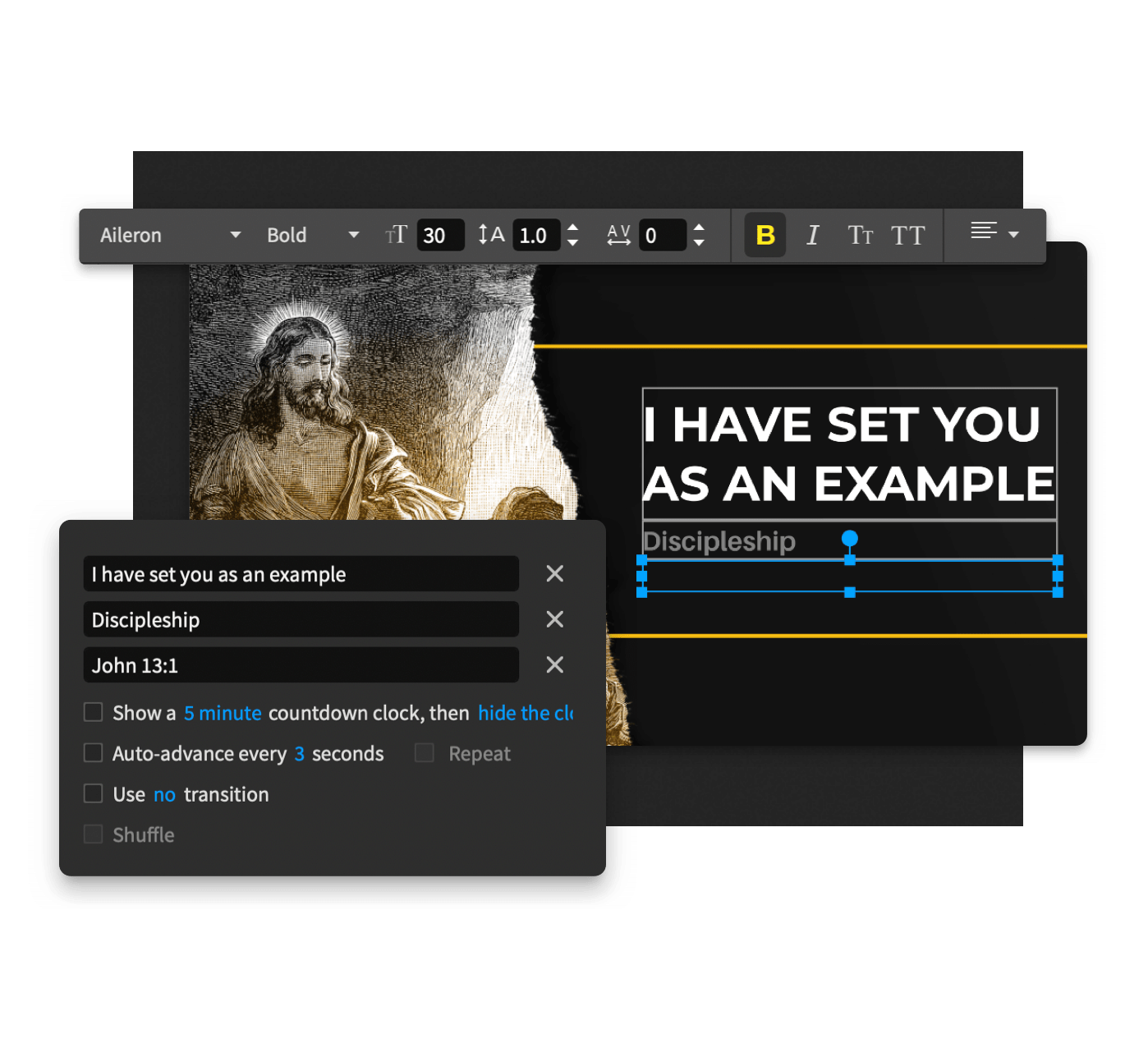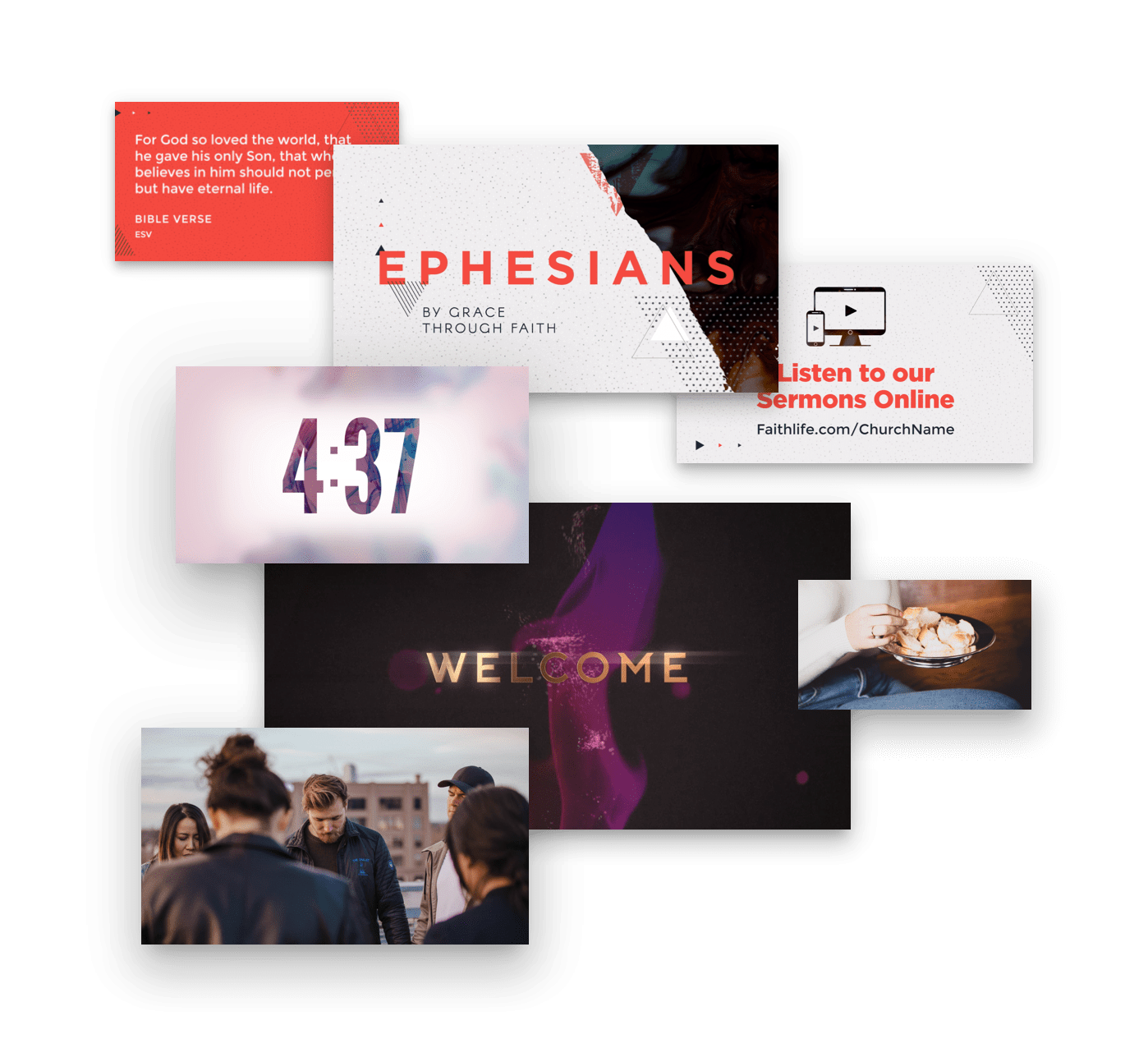 Beautiful and Relevant
---
Professionally Designed Sermon Art
Our in-house artists have created thousands of gorgeous theme and topic-focused slides, including the books of the Bible and Bible verse artwork. Create relevant sermon slides in a snap.
Learn more.
Sermon Lifecycle
---
Record, Edit, and
Publish—All with One Tool
No need to cobble together five different tools to do one simple workflow. Proclaim supports the entire lifecycle of a sermon.
Sermon recording. Record your slides and audio together right from Proclaim. You can even automate it.
Easy editing. Make your edits from right inside the app. No other tools needed.
Fast publishing. Easily download or publish your sermon immediately and push it to your website, group, podcast, or more.
Learn more.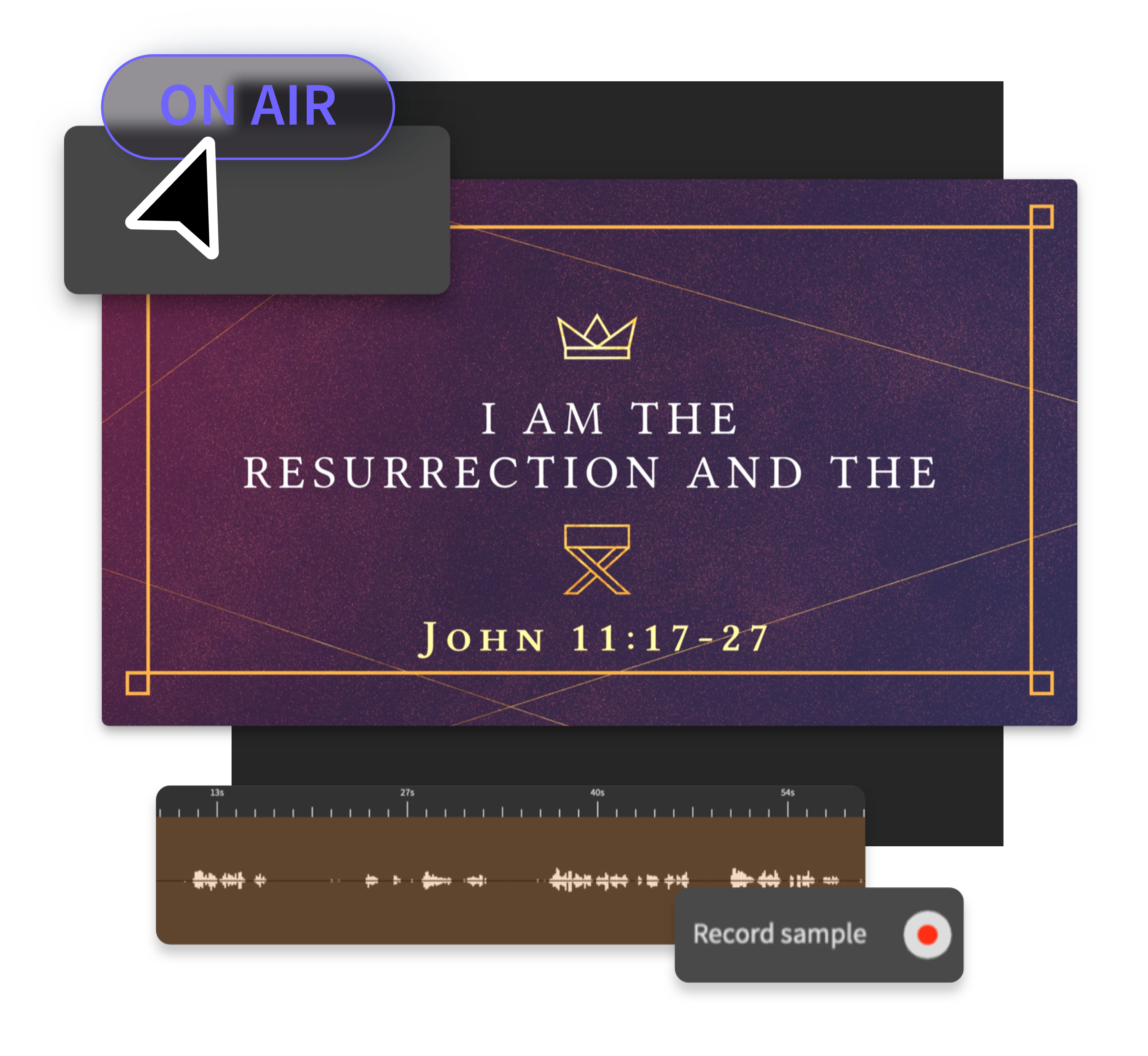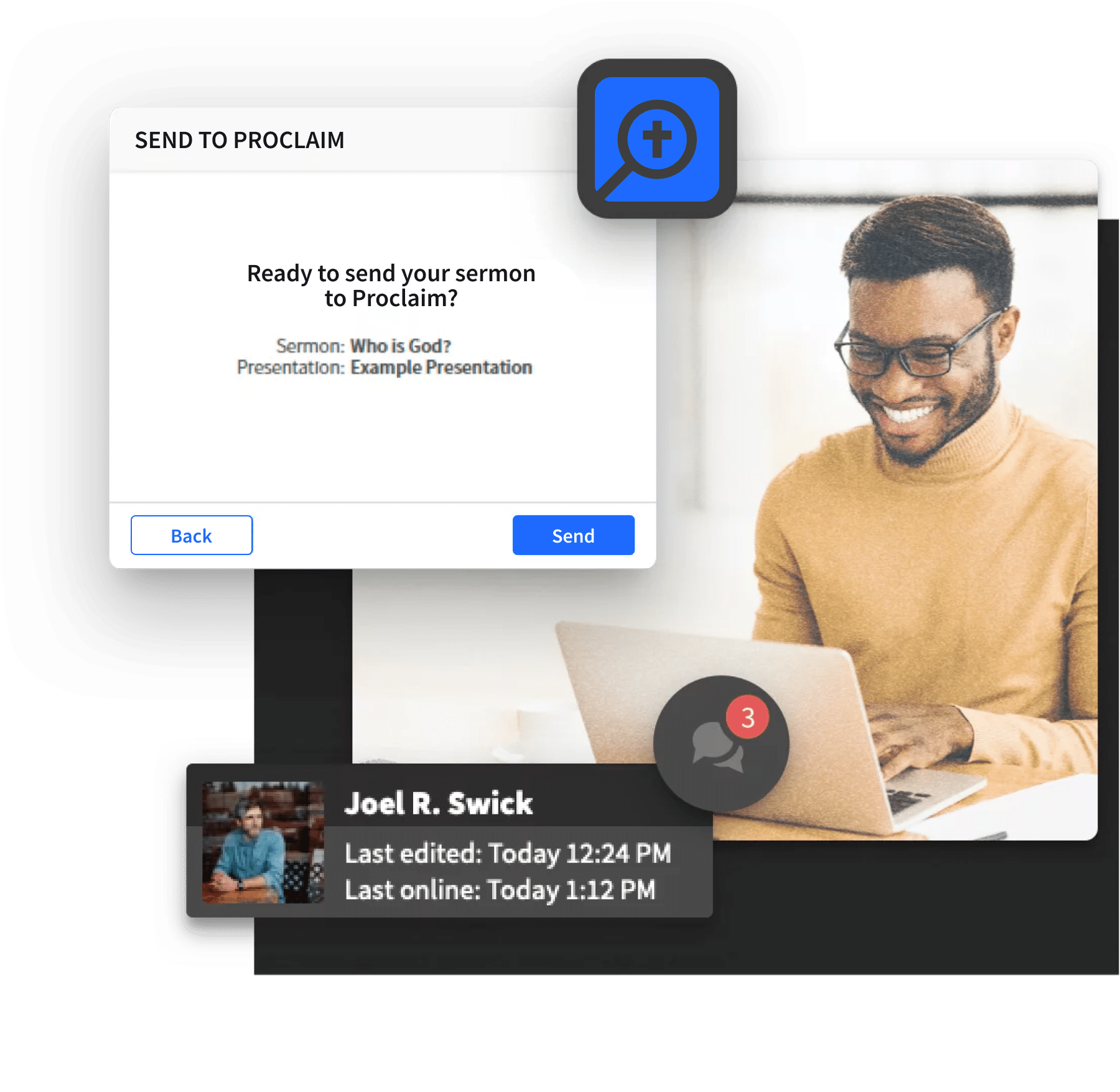 Logos Integration
---
Put Your Sermon Slides on Autopilot
Proclaim integrates with Logos Bible Software to automate your workflow, from study all the way to publishing your sermon online:
Sermon Builder. Write and research your sermon in Logos, and Logos will automatically create slides for your main headings and Scripture passages. One click sends those slides directly to Proclaim.
Preaching Mode. When you go to the pulpit, open your sermon in Logos and enter Preaching Mode to automatically advance the slides in Proclaim.
Auto-recording and publishing. Just tell Proclaim when in the presentation to start recording, and it happens automatically. With another click, it's on your website.
Learn more.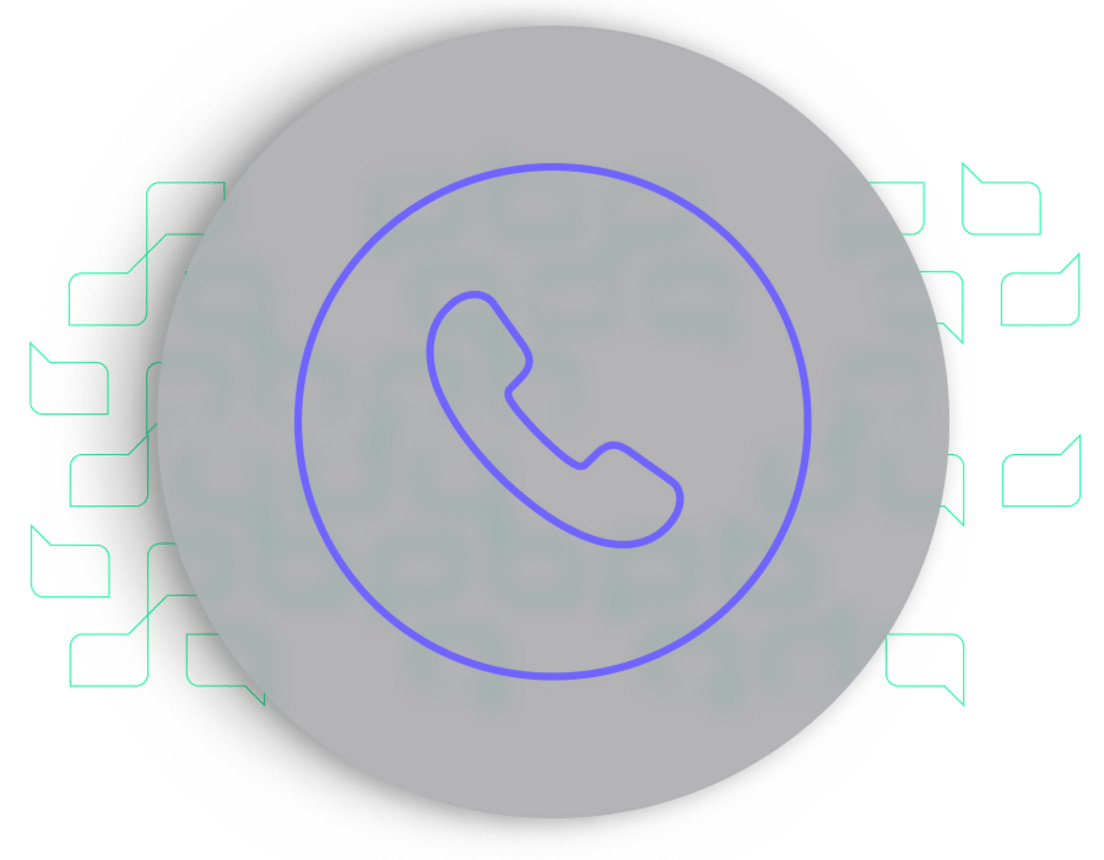 Free Customer Support
---
Help from Real People—Even on Sundays
Need to talk to a real support specialist? Our team is here to help. Some of us even go to church on Saturday night so we can be there bright and early to help you out on Sunday morning.
---
Discover Why People, Churches, and Ministries Trust Proclaim
Our pastoral team is very thrilled with Proclaim. In addition to the outstanding graphics, and the ease of use, we are especially enjoying the ability to work from any computer to prepare a presentation.
The software offers several intuitive features that are excellent for small to medium churches. Additionally, the level of automation and integration makes the creation of new presentations a breeze.
What I liked most about this software is that it seemed to be designed for the non-techs person. It's easy to understand and it's safe for the techs fearful. I feel alright that i can use this product safely with no intrusion from hackers.
Which Future Will You Choose for Your Church?

Without
Proclaim

Focus on preaching, not technology.

Create professional slide designs with no effort.

Mark up passages in real time.

Automate your sermon publishing process.

Budget your time with a simple, repeatable workflow.
Pastor, Which Future Will You Choose?
Without Proclaim
With Proclaim
Focus on preaching, not technology.
Create professional slide designs with no effort.
Mark up passages in real time.
Automate your sermon recording and publishing process.
Budget your time with a simple, repeatable workflow.