Save Steps with
Smart Media
Smart Media automatically reformats text to fit your slide background, remembers your church website and social handles, and more.
Templates
---
Spin up slides without reinventing the wheel
When you click to create Smart Media, you'll see templates for a church service's most common elements. Start with Smart Media placeholders, then customize your slide with options, including backgrounds, countdown timers, and even video.
Learn more about customizing templates.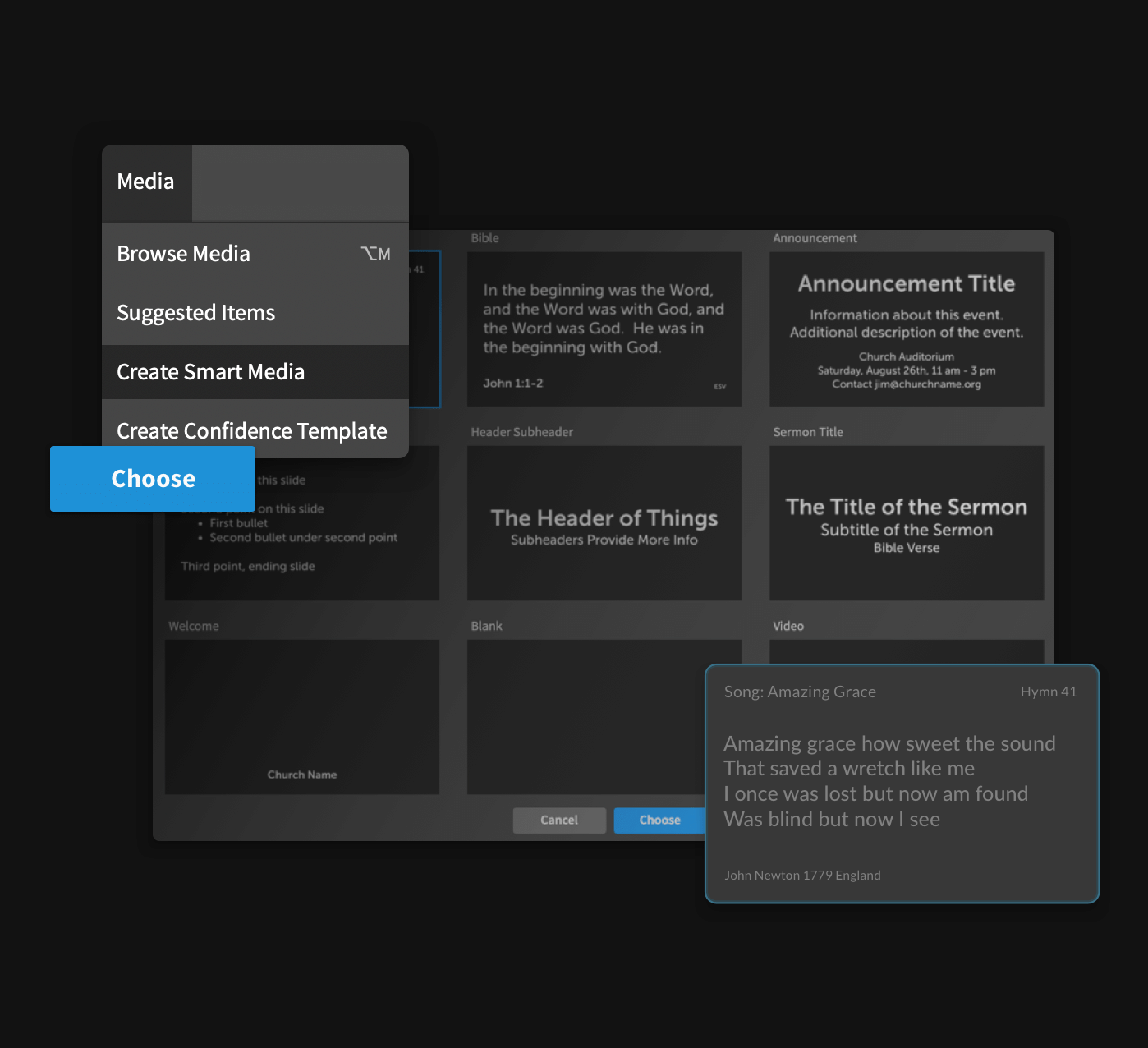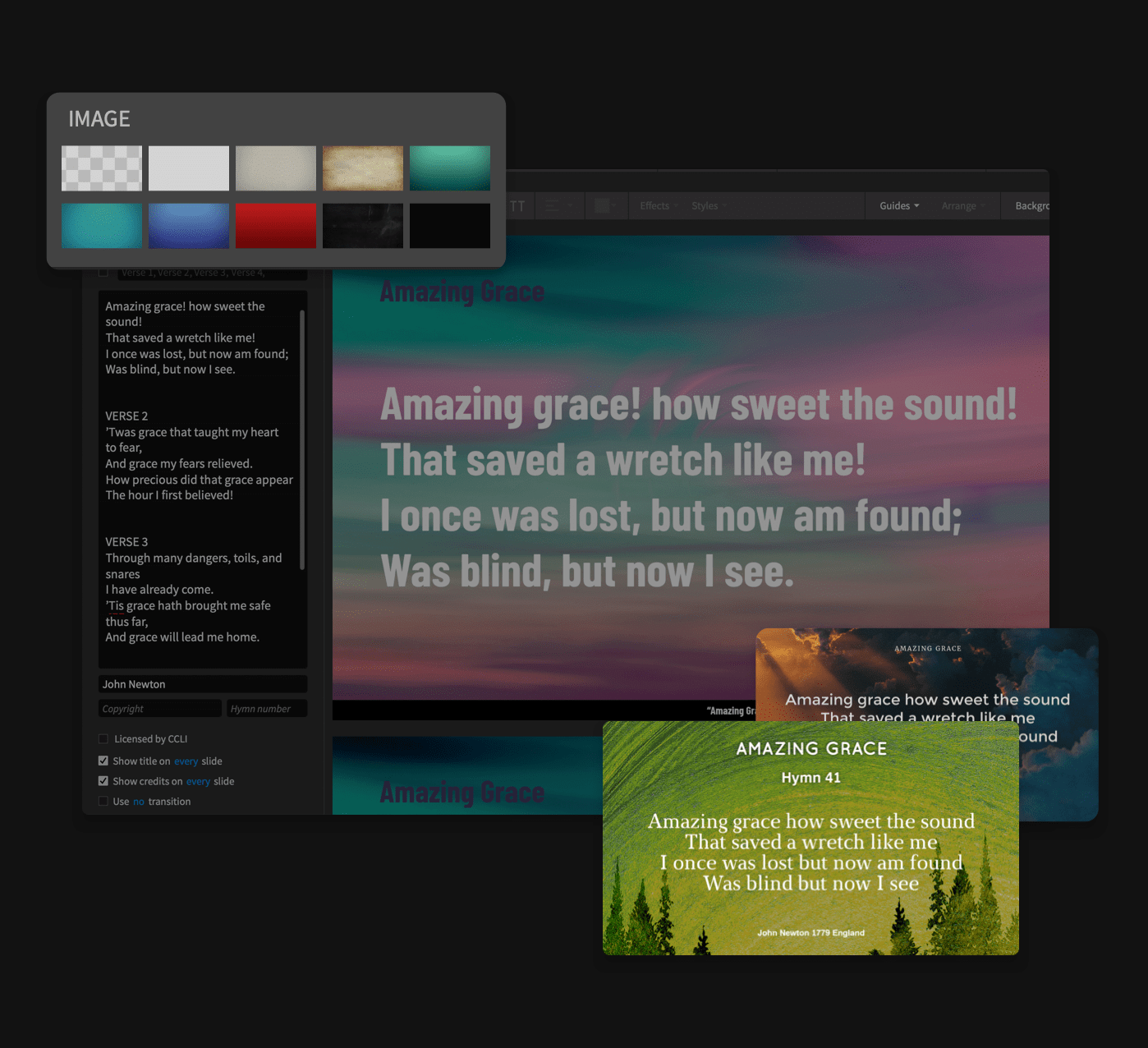 Auto Reformatting
---
Swap designs in seconds
Your arrangement of "Amazing Grace" is exactly how you want it on a Smart Media slide, but now you want a different design? Easy. Simply choose your new look. The lyrics, font, size, and position adjust instantly, so they still look great—no copying, pasting, or adjusting text boxes required.
Learn more about auto reformatting.
Autofill
---
Never do the same task twice
Type your church's website and add social media handles once. Smart Media will remember, so you'll never have to add them again (and again . . . and again).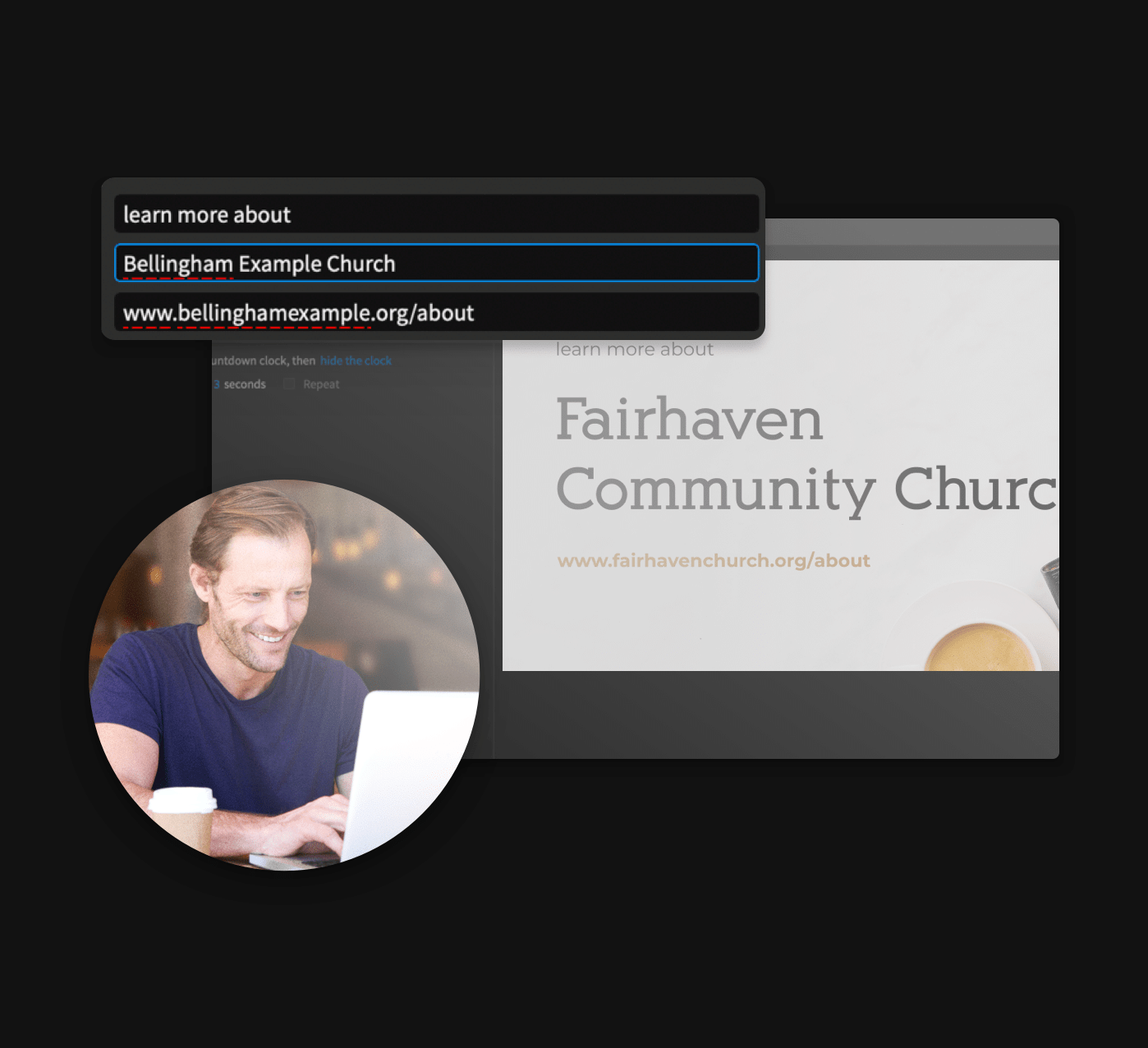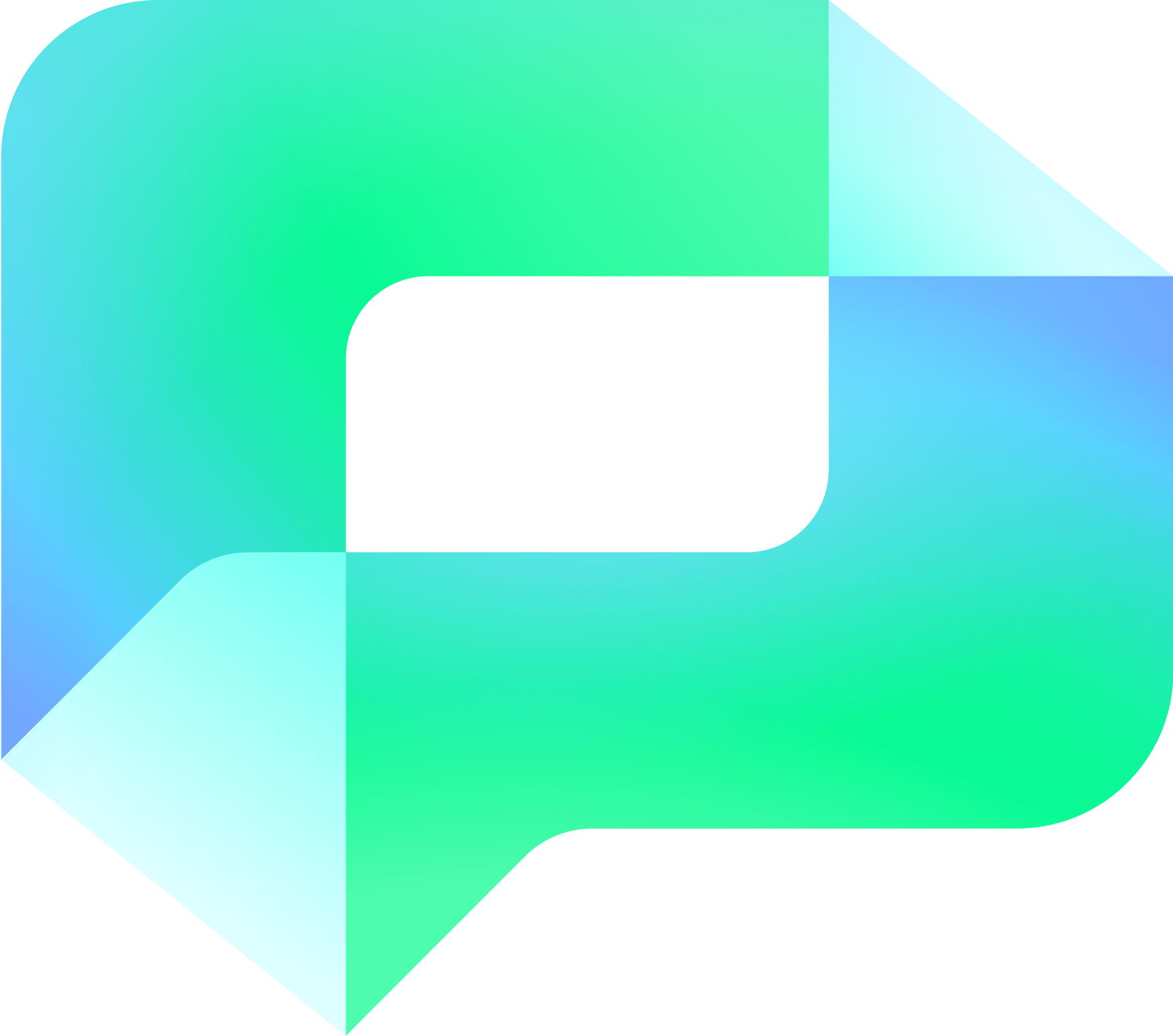 Start Your Free Trial to Use
Smart Media
Download Proclaim, then start the trial in the app.